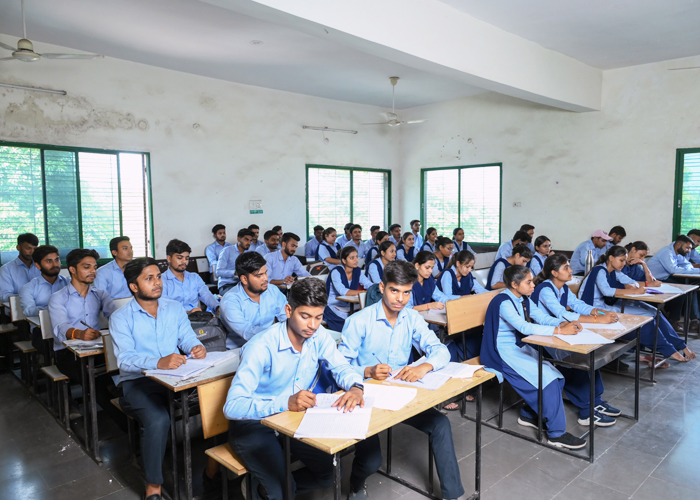 Bachelor of Pharmacy (B. Pharm) Practice
Columbia Institute of Pharmacy

Bachelor of Pharmacy (B. Pharm) Practice
The course of study of B. Pharmacy Practice 1st & 2nd Year (2 years Course) will include the respective theory and practical subjects.
Duration :
2 Years.
Annual Intake :
40 Seats.
Eligibility :
(i) A pass in Diploma course in Pharmacy from an institution approved by the Pharmacy Council of India under section 12 of the Pharmacy Act, 1948.
(ii) A registered pharmacist.
(iii) A minimum of four years of pharmacy practice experience in a community or hospital Pharmacy.
(iv) A 'No objection Certificate' from the employer in prescribed format (Annexure-A)
Affilated & Approved :
Affilated to Chhattisgarh Swami Vivekanand Technical University, Bhilai (C.G.), Approved by Chhattisgarh Directorate of Technical Education (CGDTE), Raipur & Pharmacy Council of India (PCI), New Delhi.
Fee Structure :
As per the university norms.
Online Fees Pay
:
For B. Pharmacy Practice Online Fees Pay Link
Entrance Exam :
It is mandatory to qualify the Chhattisgarh state Pre –Pharmacy (PPHT) entrance test to be qualified for the admission. All admissions are performed under the auspicious counselling organized by the Directorate of Technical Education (DTE) Govt. of Chhattisgarh, Raipur (C.G).
Bachelor of Pharmacy (B. Pharm) Practice Curriculum