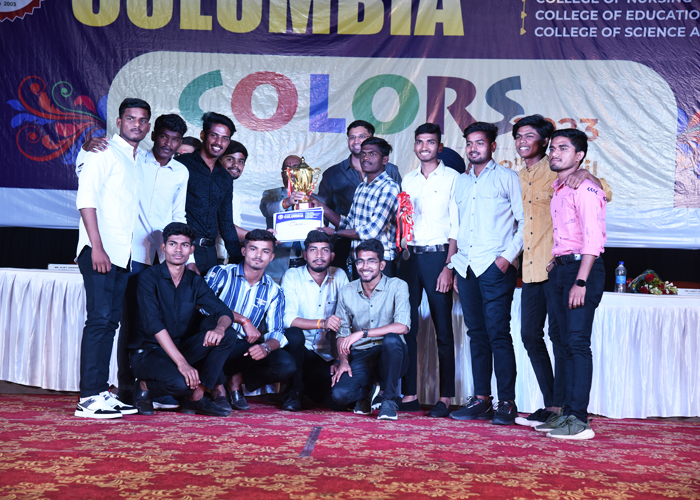 Achievement
Columbia Institute of Pharmacy

Achievement of Columbia Institute of Pharmacy
• Till date we have received about 1.5 Crores as Grants from different State and National Agencies.
• Grants were received for International Conferences (3), FDP (11), Seminars (25), Projects (14) and workshops (8).
• We have also received grant for MODROB (AICTE) and DST-FIST.
• We have also received about 1.72 Crores from consultancy work received from different industries.
• UG Course is accreditated by NBA, New Delhi.
• 100% admissions every year.
• 350 publications till date out of which 153 publications in the assessment period.
• One patent published and five patents filed.
• Approved research center for Ph.D. from CSVTU.
• The institute was ranked between 51 - 75 in the ranking of NIRF in 2017 and between 76-100 in 2019.
• 9 faculty members are Ph. D and 1 of the faculty members has completed Post – Doctoral research.
• Till date 6 candidates have been awarded Ph.D. degree from this research centre, and at present 10 candidates are pursuing their Ph.D. and 5 are registered.
• 8 faculty members are approved Ph. D. guides in CSVTU.
• Institutional animal house approved for conducting research and breeding of animals.
• Till date our institute has produced 8 gold medalists and 170 university rank holders.
• We have well equipped cell culture lab.
• Institute has been accepted under section 2(f) of the UGC Act 1956, under the head "Non Government Colleges teaching up to Master's Degree.
• This institute is certified under ISO: 9001-2015.
• Educational tour to Thailand and Malaysia.
• Institute publishes its own Newsletter bimonthly, with title "Bhaishaj Sandesh".
• MOU with Burapha University, Thailand, Pt. Jawahar Lal Nehru Memorial Medical College Raipur and CII, State Chapter, Chhattisgarh.
Click Here Year Wise List of GPAT & NIPER Qualified Students